Andros has a great tradition in sports. It has been recorded that Aristaechmos Hieronymos and Proklis won the ancient Olympic Games, while in modern times many Andriots played a significant role in Greek sports.
There are several clubs of different sports in the island (mainly football clubs), like Andriakos. There are many football and basketball fields, yet the absence of an indoor hall is evident.
Andros particularly stands out in nautical athletics. The nautical clubs of Andros and Korthi are members of the Hellenic Sailing Federation, having a significant presence in races. Alongside, they have organized major sailing races with great success.
NAUTICAL CLUB OF ANDROS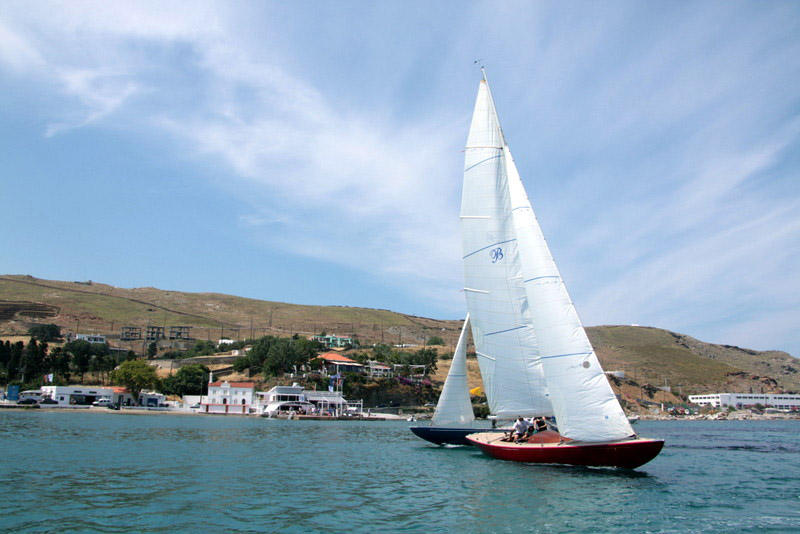 Nautical Club of Andros was founded in 1957 and has active departments of Open Sea Sailing and Sailing Triangles (Optimist and Laser). It is a member of the Hellenic Sailing Federation. Lots of the Club's athletes have gone on to excel in top positions at national competitions, with greater example that of the Andriot Nikos Kaklamanakis, gold medalist in the Olympic Games of Atlanta (1996). The next year, he accomplished the crossing of the Aegean, having as starting point the premises of the Nautical Club of Andros. Every year, on early June, the Club hosts the Andros International Yacht Race with great success.
Occasionally, the Club organises various activities, such as beach volley tournaments, scuba diving lessons, etc.
Website: www.noa.com.gr
Contact:
NAUTICAL CLUB OF KORTHI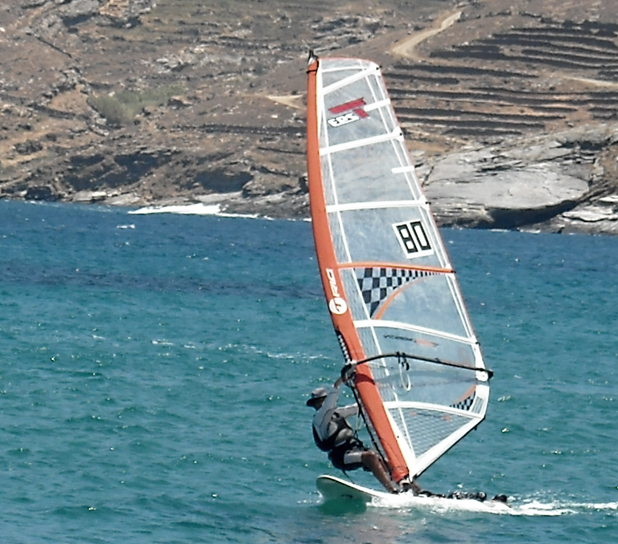 The Nautical Club of Korthi Andros was founded in 1989 as a non-profit athletic association, based in Korthi. Its main goal is the propagation of nautical sports. It is an active member of the Hellenic Sailing Federation, having departments in windsurfing and swimming. It has a windsurfing team, consisting of children aged 7-19 years old who are trained at Ormos Korthiou. Most of these young athletes have participated and excelled in National championships. Among others, it hosted the Mistral Junior World Championship at Ormos Korthiou.
Website: www.noka.gr
Contact: Tηλ. 210 4293910 και 22820 24543, email: This email address is being protected from spambots. You need JavaScript enabled to view it.